Information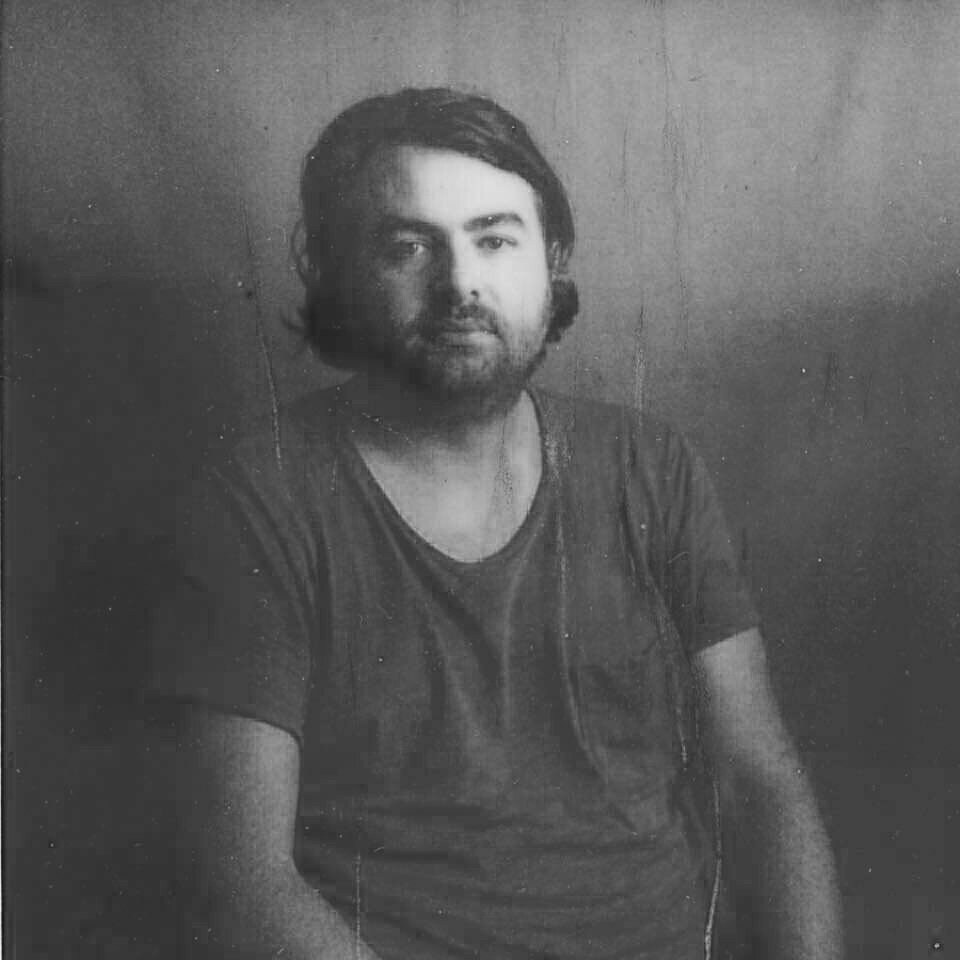 Micah McCoy is a photographer and poet based in Central Illinois and Chicago. Micah's work explores issues of religiosity, anxiety, and social detachment. With a background in Sociology, Micah captures artifacts left behind from the social interactions of individuals and communities as well as catching these interactions in progress.

In 2020, Micah accepted the Henry Nias Business in the Arts Fellowship with the Museum of Contemporary Photography. He currently serves in this role while working to complete an MFA in photography from Columbia College Chicago. His work has been featured in many online publications and featured in exhibitions at the Urbana Museum of Photography, The Independent Media Center Urbana, JKC Gallery Trenton, NJ and others.

micah@micahmccoy.com
Education
2022 MFA Photography; Columbia College Chicago; In Progress
2017 BA Sociology; University of Illinois Champaign-Urbana
Solo Exhibitions
2021 Like Job, I'm Waiting. Belong Gallery. Chicago, IL.
Exhibitions
2021 The Poetry of the Ordinary. PhotoPlace Gallery. Middlebury, VT.
2020 Love in All Forms. Analog Forever Magazine. Online.
2020 Lost In Isolation. Void Collective. Online.
2020 Poetic Art. Her Creative Collective Gallery. Mahomet, IL.
2020 The Road; JKC Gallery. Trenton, NJ. Honorable Mention Slideshow.
2020 CAA Conference Exhibition. Columbia College Chicago Student Center. Chicago, IL.
2019 Urbanizing the Undiscovered Country; Analog Gallery. Urbana, IL.
2017 Shiver Art Show; Independent Media Center Urbana, IL.
2017 All Things Considered, Leica and Film; Urbana Museum of Photography Urbana, IL.
2017 Resist Art Show. Independent Media Center. Urbana, IL.
Publications
2020 Confluence Magazine Issue 5 Curation | Theme: Place as Subject
2019 The Collective Magazine Issue 005
2019 Float Magazine Portfolio Feature
2019
Smile Politely
2019 ATX in 3; Elective Reportage Press.
2018 Window Washer; LFI Master Shots (Online).
2018 Shiver Mag Issues 1 & 2.
2014 Memphis in March; Freedom Flashing Press.
Lectures
2020-Guest Lecturer; Sociology 100 University of Illinois
2020-Artist Talk; Lost and Found Gallery
Other
2020-Present Henry Nias Business in the Arts Fellow; Museum of Contemporary Photography.
2019-Artist In Residence; Lost and Found.
2017-Present Editor at Large; Shiver Mag.
2016-Present Member; Elective Reportage.